RE: Graphic glitches - textures/polygon stretching
Hi,
thank you for your input. Yeah, sorry for that bad "screenshot", I was texting someone with my smartphone when that glitch appeared, so i just took a photo with it.
As soon as I spot that shield bug again i will try to capture a screenshot.
Today, i tried to alt-tab out of the game to see what happens - well, this happens ;)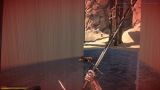 These glitches either just happen sometimes ingame or i can force them to appear when change to desktop and back into chivalry.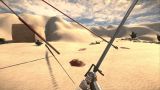 So, i guess its not my hardware, but some sort of a conflict between chivalry, windows 10 and/or the w10 nvidia drivers. I was just starting to get worried as i was encountering a similar issue in Hitman: Blood Money: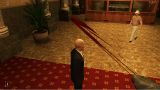 posted in Technical Support